No Man Left Behind Live is a full-day live-streamed ministry training event.
You will receive practical training from Man in the Mirror President, Brett Clemmer. You will also spend time in discussion and planning sessions with your team, along with consultation with a local men's ministry specialist.
L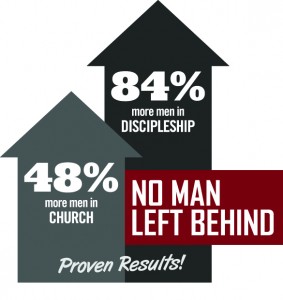 earn how to:
Create, capture and sustain momentum among men
Move from an isolated "men's ministry" mindset to an all-inclusive discipleship approach
Always show men a credible "next step" in their walk with Christ
Maximize the effectiveness of the opportunities already in place
Overcome current obstacles in reaching your men that are specific to your church
And much more!
By the end of the event, your leadership team will leave with a game plan to reach ALL your men—with a powerful vision and a sustainable strategy.